Rotate Photos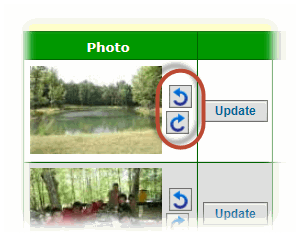 Some users find that when they upload photos to the site, the orientation of those photos is not retained, causing the pictures to appear sideways.
You can fix these problems easily with the new Rotate Buttons, as shown at left. These are now available within the Upload Photos page for any event for which you've uploaded photos.
Just click the button to instantly rotate the photo in that direction.
The rotation is immmediately saved to the server, so everyone else will see it correctly next time.
Note: because images can be saved in your browser's memory cache, you may need to click the "Refresh" button on your browser to view the properly oriented image.
Delete Photos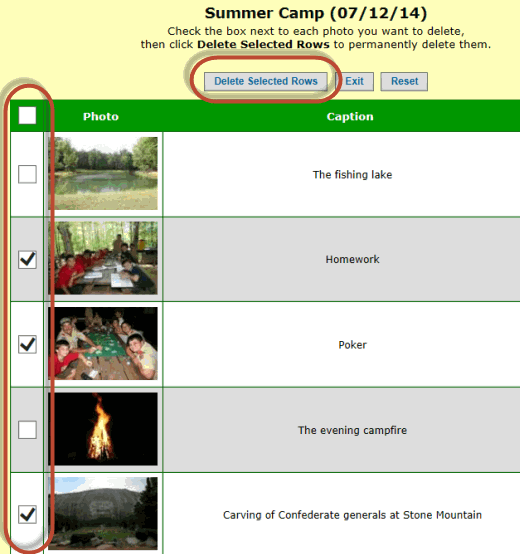 It is so easy to upload multiple photos that you may find yourself overdoing it.
Then you look around for a quick way to delete a bunch of them....
The new Delete Photos function on the Photo Gallery menu makes this easy.
Once you select an event, the system displays all of the photos from that event with a checkbox next to each photo.
Click the checkbox next to each photo you wish to delete, then click the Delete Selected Rows button.
Eagle Roll Call
This new report is available from the Advancement Reports submenu on the Advancement menu.
It shows all active and inactive scouts who earned Eagle in this troop, as well as any adult leaders who earned Eagle in any troop.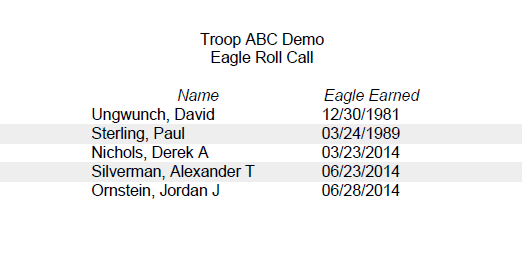 If this list doesn't include some of your past Eagle scouts, you can add them to the system from the Active Adults page. Click Add a New Item to begin adding a new record. Just fill in the name - none of the other information is required. If this individual is no longer active with the troop, scroll down to the Left Troop field and enter a date in the past to make him inactive. Then scroll down further to the Adult Leader Information section and click the Eagle Scout? checkbox and enter the date on which he earned Eagle. Then click Save & Exit to save your work.
Event Reports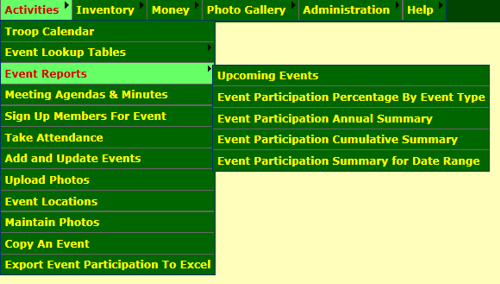 You'll find this new submenu on the Activities menu.
It contains several reports that we moved from the Advancement Reports submenu:
It also includes two new reports described below.


Upcoming Events
This report could be distributed at troop meetings or used by leaders when reviewing the troop's schedule. It provides more information about upcoming events that you see in the printed calendar.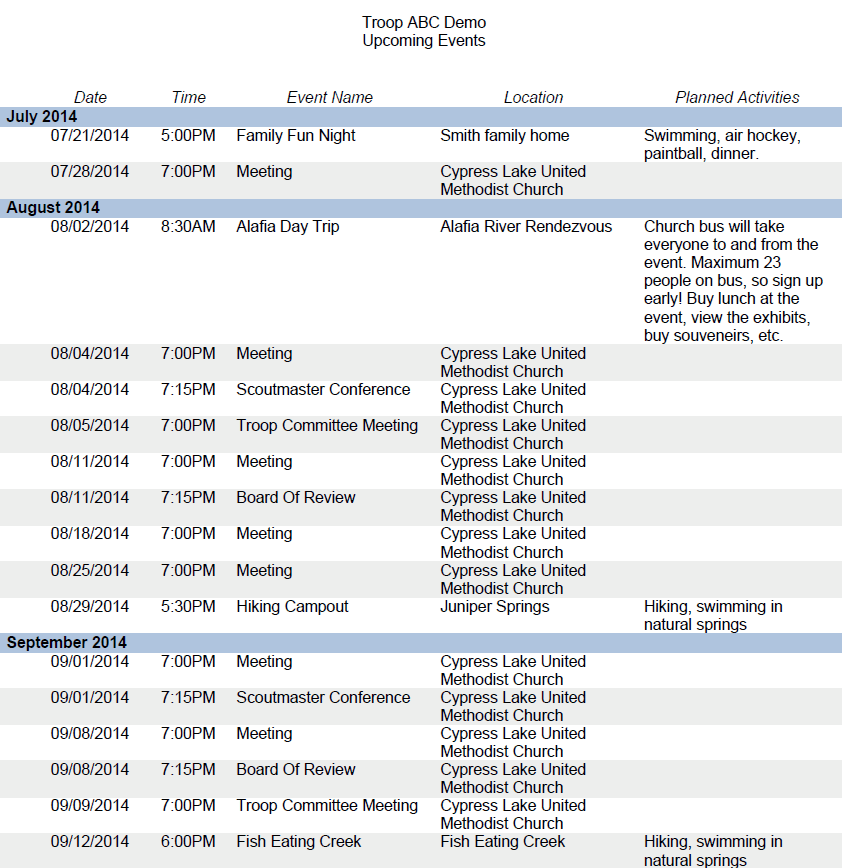 Event Participation Percentage By Event Type
This report will prompt you for a range of dates, then show you each scout's level of participation in troop activities during that period, broken down by type of event.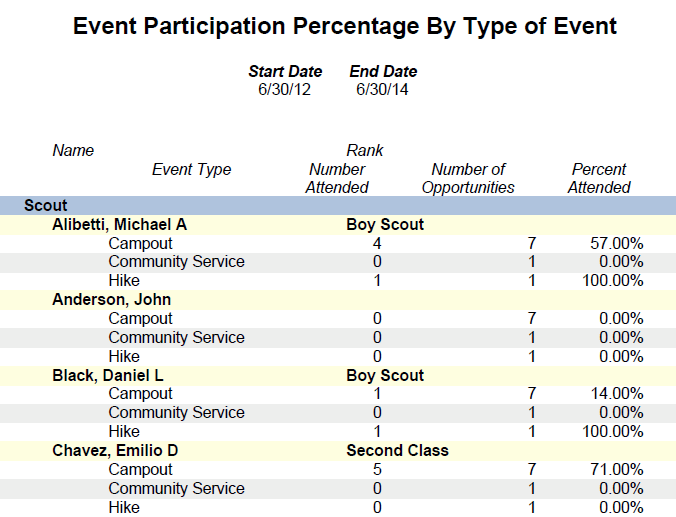 Tour Permit Worksheet
This report is available from Add and Update Events.
We added the BSA ID to the adult leader section and improved the overall formatting of the report.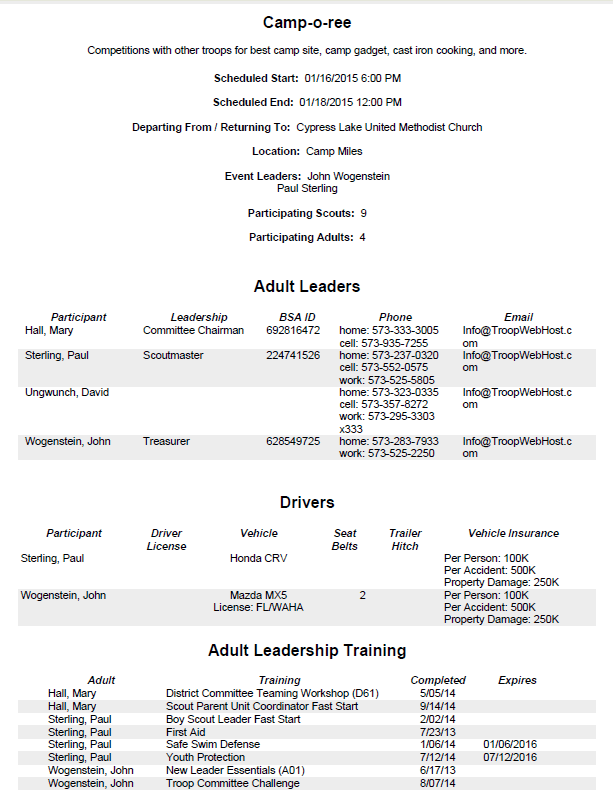 View Merit Badge Counselors
We recently removed Merit Badge Counselors from the default roles for scouts and adults when we learned that BSA policy is to limit access to merit badge counselor contact information, especially for counselors from other troops.
However, you can restore that access using the Assign Tasks To Roles function available from the Security Configuration submenu under the Administration menu.

Find the task View Merit Badge Counselors, as shown above, and click the Update button. Then click on the User Roles for which you wish to authorize this task.
If you have any questions or suggestions about TroopWebHost, please contact us at info@TroopWebHost.com.
When you do, please include your troop number and city in your message so we'll know exactly who you are.
Thank you for your support!
John Corning
TroopWebHost