Upload Individual Participation History
We recently learned that TroopMaster™ has the ability to create a text-based report containing each scout's participation in past troop events. This finally gives us a way to import all of this detailed history into the TroopWebHost credit for other activity for troops moving to our platform.
Select Upload Individual Participation History from the Administration menu to get to the page shown below.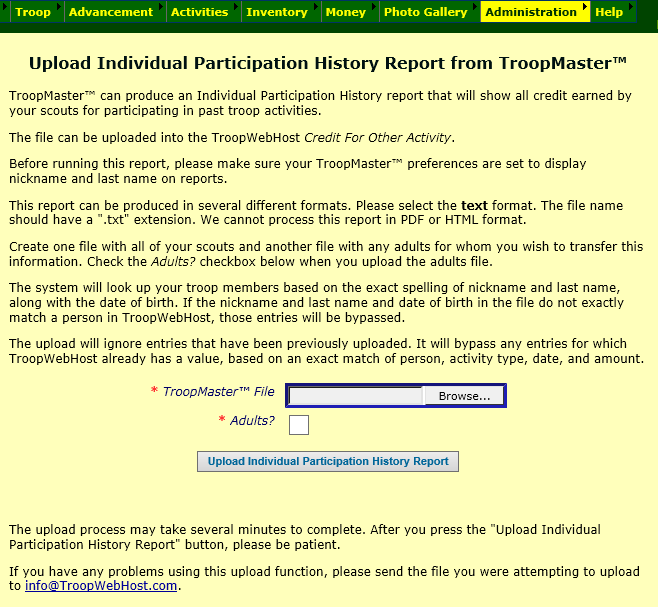 Upload Scout Photo
Many troops have asked to upload photos for the scouts in the same way you've been able to upload photos for adults. You now have the ability to configure your site to support this capability, as long as the parents of your scouts do not have any concerns about this feature.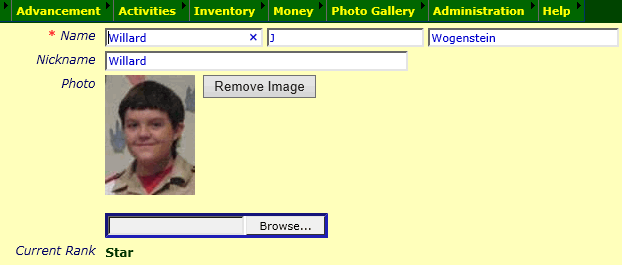 This feature can be made available to your entire troop or restricted to certain leaders based on the way you implement it.
To configure this feature, select Assign Tasks To Roles from the Security Configuration submenu of the Administration menu.
Scroll down the list of available tasks to find the Scout Photo task as shown below.

Click the Assign To Roles button, then check off the user roles that you wish to authorize to view or upload scout photos.
If scouts are authorized for this feature, they will be able to upload their own photo from the My Contact Information page.
If parents are authorized for this feature, they will be able to upload their sons' photos from the Contact Information button on the My Scouts page.
Authorized leaders with the Membership user role will be able to upload scout photos from the Active Scouts page.
All users who are authorized for this feature will be able to view scout photos on the Active Scouts page.
NOTE: We strongly urge you to consult with your troop committee and parents before implementing this feature. Web Host Services LLC is not liable for any unintended consequences that may stem from posting identification photos of your scouts in this manner.
Upload Equipment Photos
We added the ability to upload photos for troop equipment and also note the condition of each item.
Select Maintain Troop Inventory from the Inventory menu to update this information.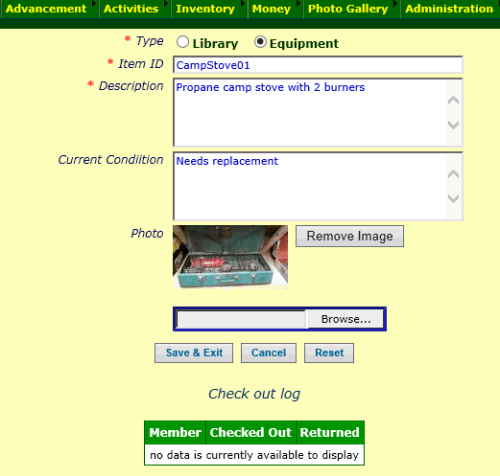 Leadership Rank Requirement
The new Leadership Rank Requirement Status report shows the number of days in which your First Class, Star, and Life scouts have held leadership positions since they earned their last rank, and the number of additional days needed to meet the leadership requirement for Star, Life, or Eagle.
It only considers those leadership positions where the Qualifies For Leadership Requirement? box has been checked in the Leadership Position, as shown below.

Here is a sample of the report: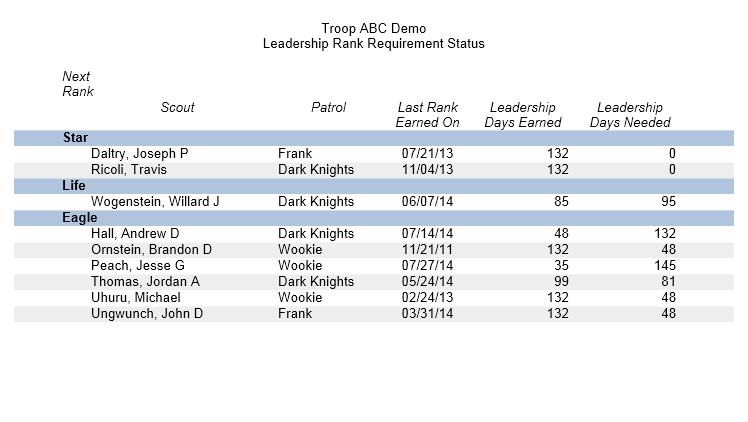 Leadership History Added to Board of Review Report
The Board of Review Report now has a section listing the scout's leadership positions. This summary is only included for scouts who are preparing for their Star, Life, or Eagle board of review, which have a leadership requirement.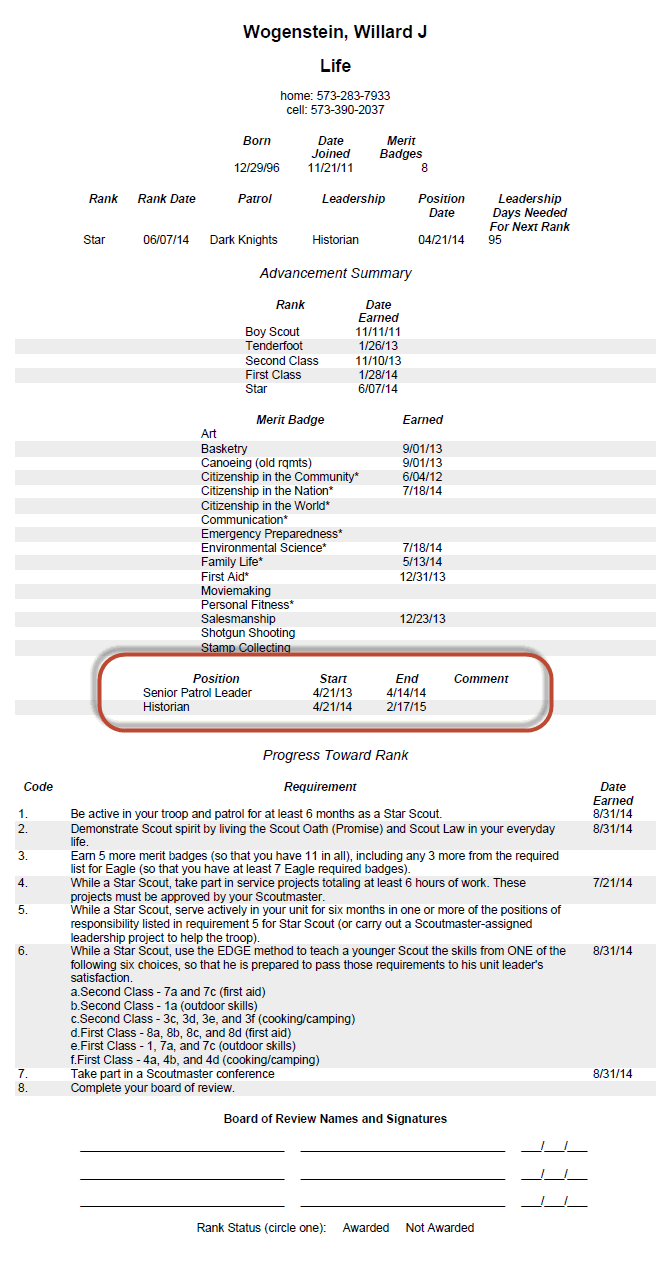 If you have any questions or suggestions about TroopWebHost, please contact us at info@TroopWebHost.com.
When you do, please include your troop number and city in your message so we'll know exactly who you are.
Thank you for your support!
John Corning
TroopWebHost