Quick Dial
The new Quick Dial page on the Membership menu gives you an easy way to place a call from your smartphone to any member of your troop, crew or pack. Just scroll down to the person you wish to call and click on the number.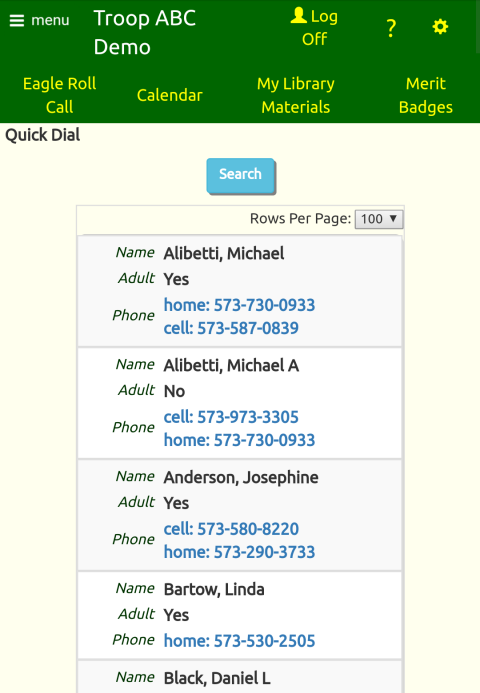 Shirt Sizes
Your Site Configuration menu now has a Shirt Sizes option where you can define the sizes available for troop t-shirts.
This table is referenced by a new field on the Membership record that let's you track each member's shirt size.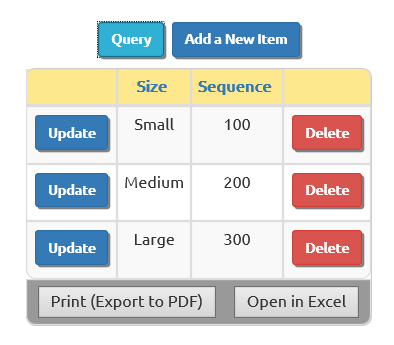 Membership Info
Aside from the new Shirt Size field, we also added:
Last Affirmation Date. Many troops require their members to sign a form once a year committing them to follow the rules of the troop and/or granting permission to attend that year's events. This new field allows you to track when each member last submitted this form.
Notes. A full size note field has been added to the bottom of the membership detail page, allowing you to record information that doesn't fit in any of the predefined fields.
In addition, the Boy Scout version of our software now has a From Cub Scout Pack field, where you can enter the pack this scout crossed over from.
Send Us Your Questions and Suggestions
Please send your questions and suggestions to us at CustomerSupport@TroopWebHost.com. We appreciate your input, and we will respond as quickly as possible.
When you write to us, please include your unit number and city so we can help you more effectively.
Copyright 2023, Web Host Services LLC. All rights reserved.
TroopWebHost is not affiliated with or endorsed by Boy Scouts of America.