Expense Reimbursements
This new feature must be configured by your treasurer before it will be available on your menu.
Once configured, adults will see a new item on the My Stuff → My Money submenu: Request Expense Reimbursement.
This will allow them to submit requests for expense reimbursement to the treasurer for approval.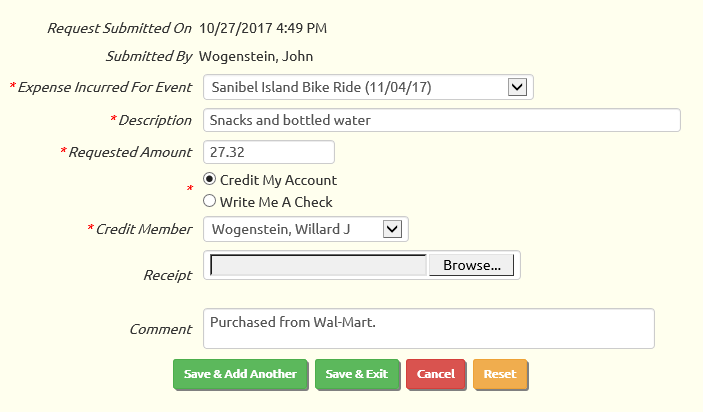 Requests for reimbursement must always be linked to the event for which they were incurred.
Members can request reimbursement in one of two ways:
Credit My Account to have the treasurer issue a credit to their account, or that of a family member, for the amount of the expense.
Write Me A Check to have the treasurer make a direct payment, typically in the form of a check.
An image of the receipt may be attached to each request.
The treasurer will receive an e-mail notification for new reimbursement requests, as shown below.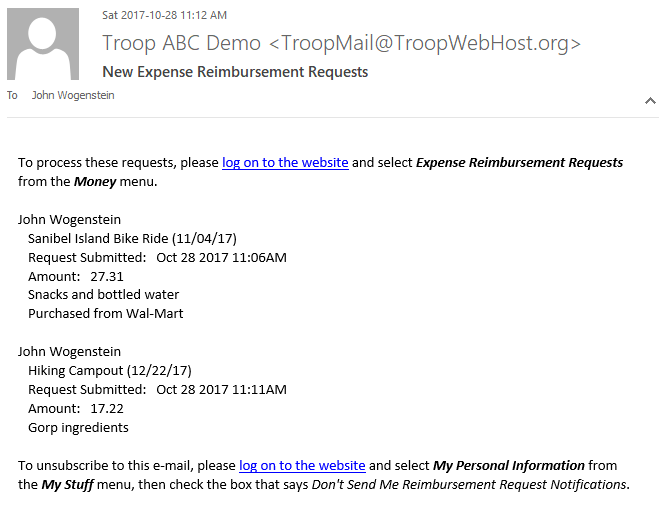 The treasurer may then approve or reject these requests by going to Money → Expense Reimbursements, as shown below.

Click Update to approve or reject the request.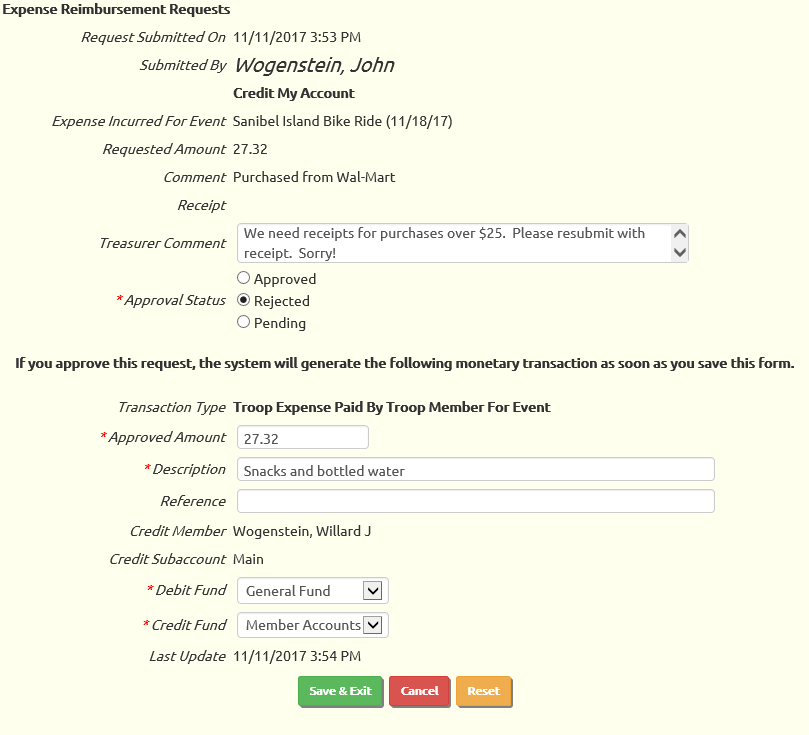 If the request is approved, the system will immediately generate a corresponding monetary transaction with the receipt (if any) already attached.
As noted above, this feature must be configured before it will be available. This can be done from Site Configuration → Money → Expense Reimbursements.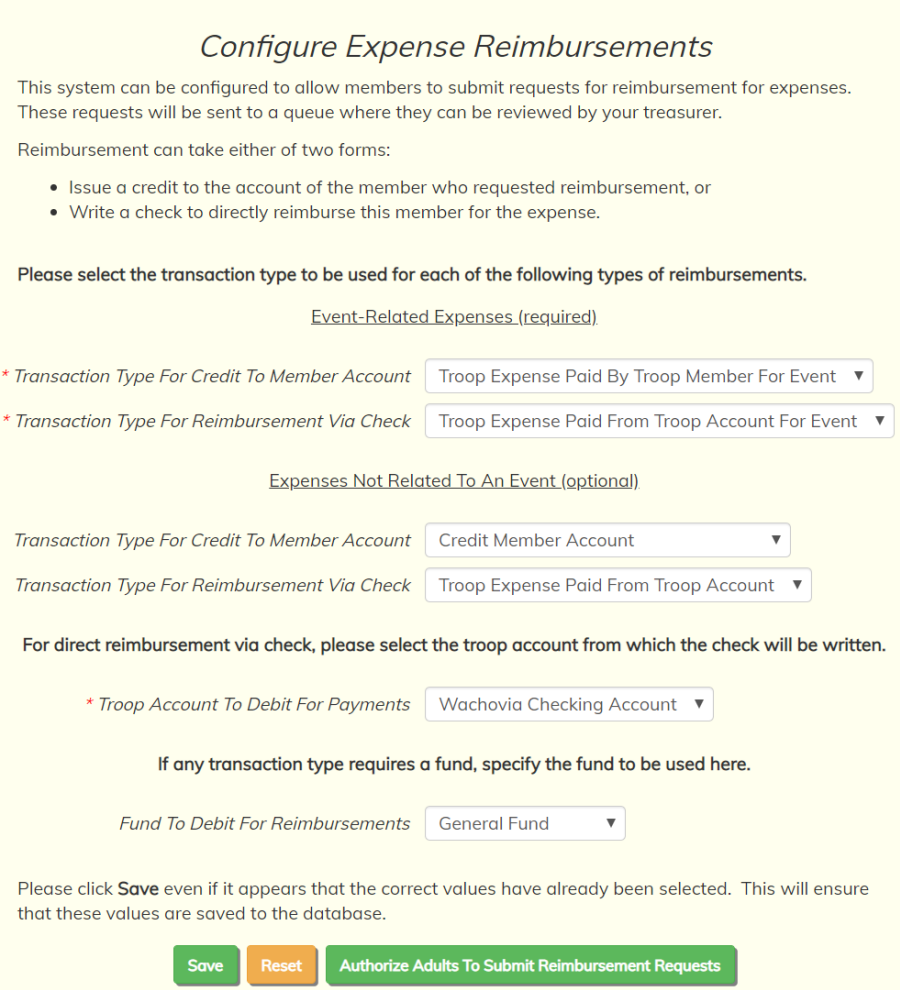 This is where you select the transaction types to be used for both types of reimbursement.
You also select the troop account to be used for direct payments and the fund to be used as needed.