TroopWebHost User Forum
Join a conversation with Scouters around the world on the new TroopWebHost User Forum! This feature is initially targeted to the users of the Boy Scout version of TroopWebHost, but may soon be offered to Cub Scout and Girl Scout users as well.
This feature is available to any user with the Adult Leader or Site Administrator user role. You can make it available to those with other user roles by authorizing those roles for the "TroopWebHost User Forum" task.
Click the

icon in the upper right corner of the page to view the Help menu, as shown here: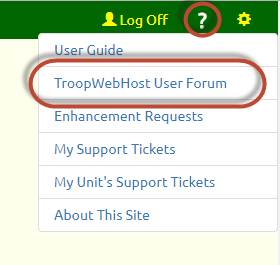 Click TroopWebHost User Forum to view the topics currently being discussed.

This list will show the topics with the most recent activity at the top. Use the Search button to find topics in a particular category, or with a title that contains a particular key word.
Click Add a New Topic to start a new conversation.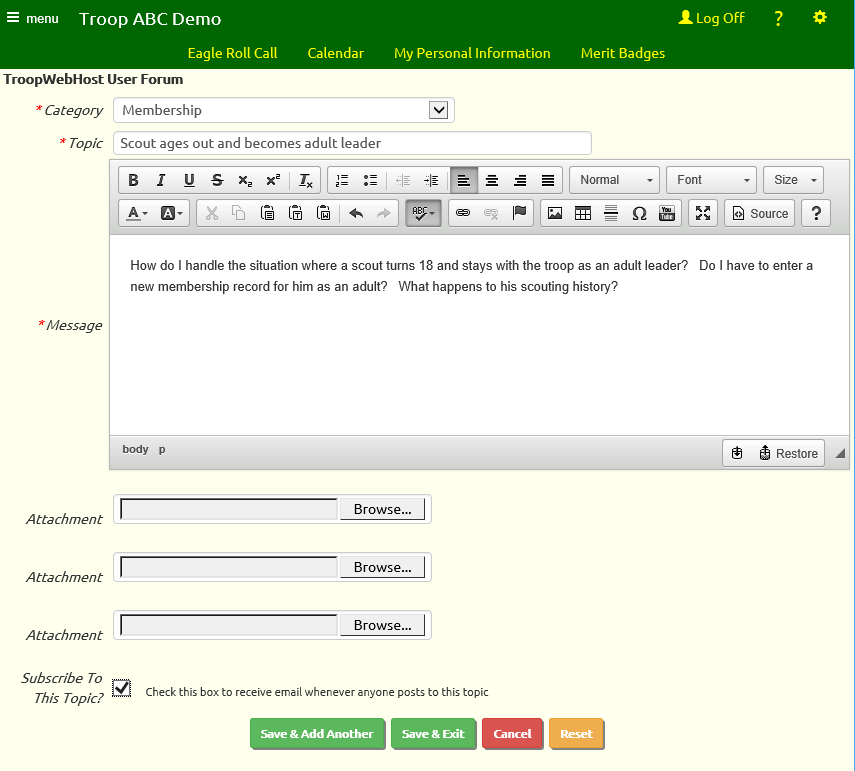 Choose a category from the drop down list, then enter a brief title that accurately describes the issue you want to discuss.
Use the WYSIWYG editor to compose your comment. You can drag and drop images into the message window to illustrate your points.
You can attach up to three documents to each post. Check the Subscribe To This Topic box to receive an e-mail whenever anyone posts to this topic.
Click Save & Exit to save your work.

Click the View button to view the entire history of a topic and add your own comment.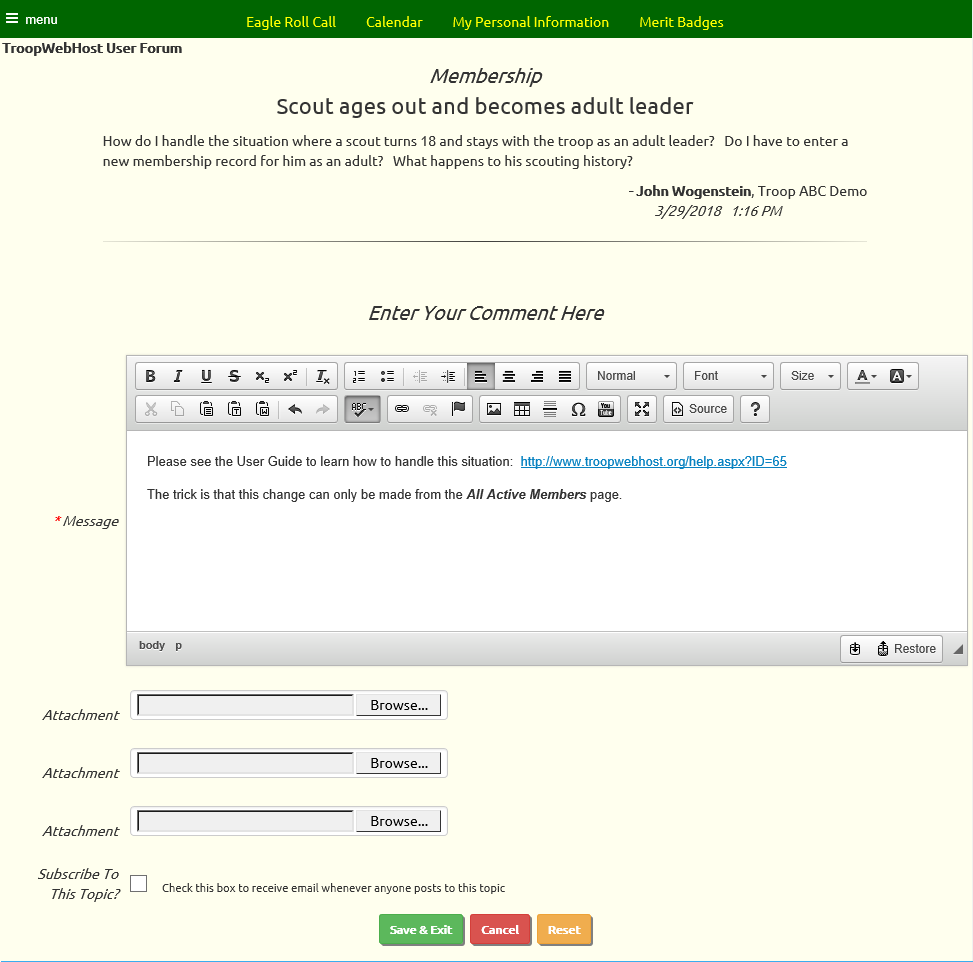 The posts are displayed in the order they were added. Scroll to the bottom of the page to add a new message. Click Save & Exit to save your work.
If you subscribe to a topic you will receive an email like this whenever a new message is posted.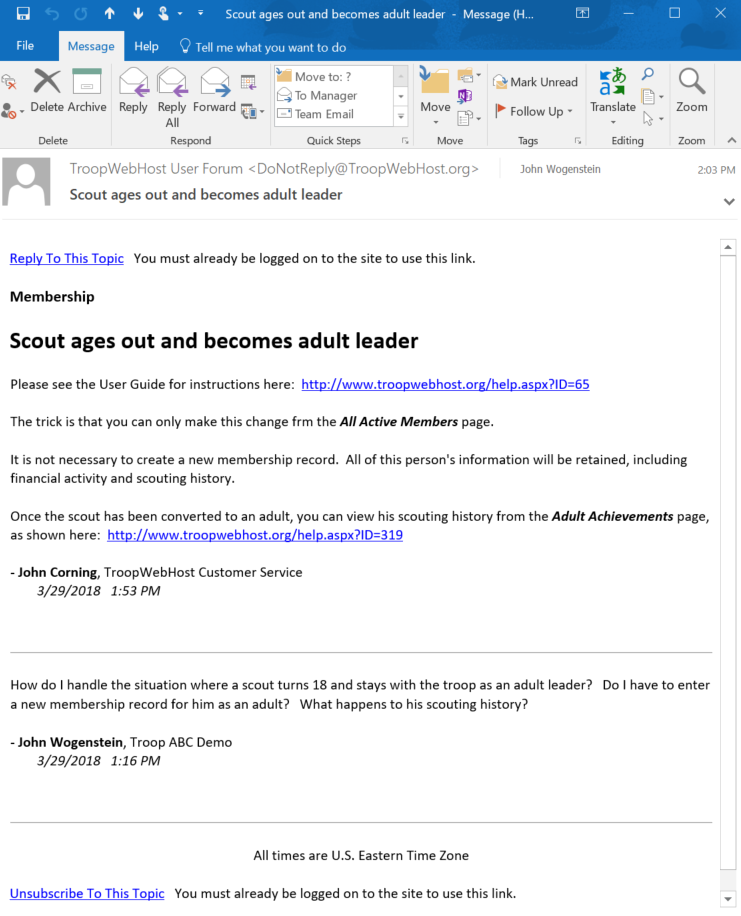 The email shows the most recent messages at the top, so you won't have to scroll all the way down to see the newest information.