Dynamic Subgroups
We added two new selection criteria to Dynamic Subgroups.
The first is only available to organizations that use one TroopWebHost site to manage both a girl troop and a boy troop. It allows you to filter the scouts by gender. This will make it much easier to create a subgroup specifically for the girl troop or boy troop.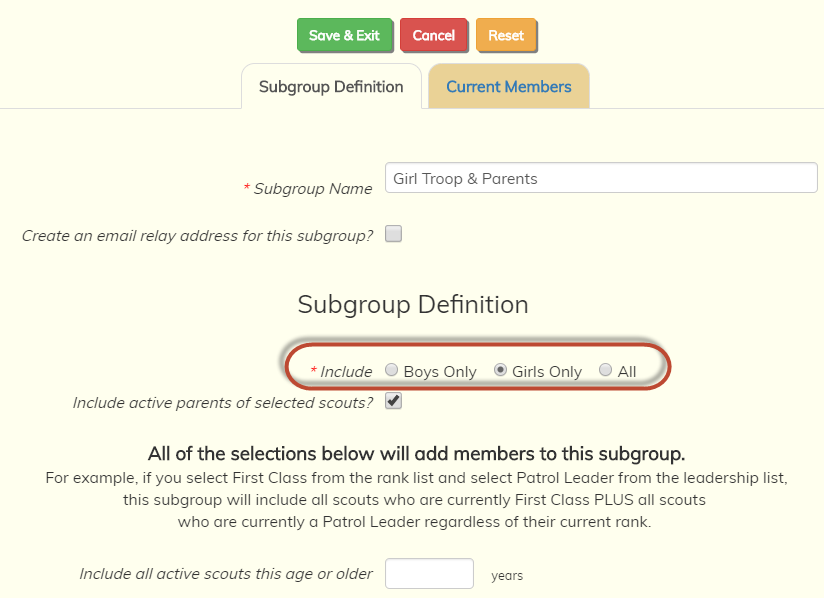 Please note that this does not, by itself, add anyone to the dynamic subgroup. You must use additional criteria - like category, rank, or leadership - to include members in the group.&nbsp The system will then filter out any scouts who are not of the gender you selected.
The other criteria supplements the Rank selection by allowing you to select new scouts - i.e., scouts who have not yet earned a rank.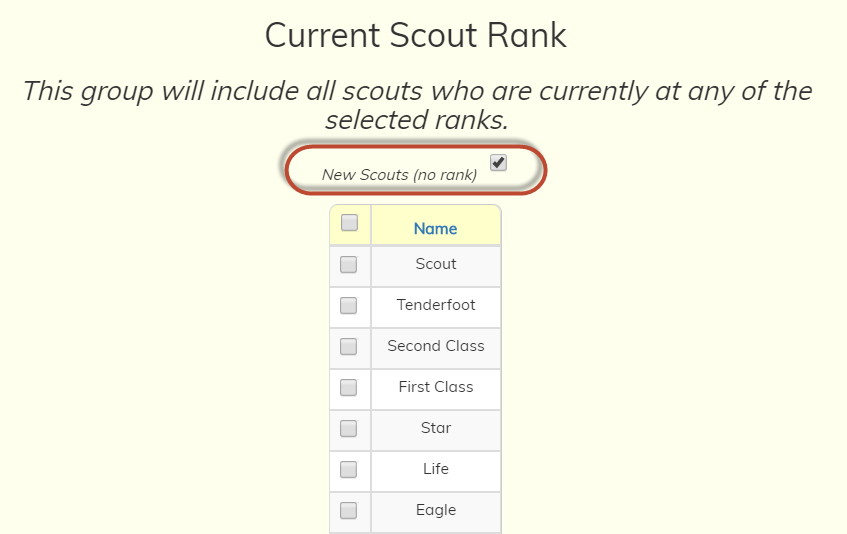 Check this box to select all active scouts who have not yet earned the Scout rank.