Square For Booth Sales
The Booth Sales function makes it easy to accept in-person payments at fundraiser events.
Booth Sales now works with the Square POS app to process credit card and debit card payments. In order to use this option, you will need to:
Install the Square POS app on the cell phone or tablet you plan to use at your fundraiser event
To begin operating a sales booth, log on to your TroopWebHost site and go to Sales → Booth Sales. If your site is configured for both Square and PayPal, the opening page will look like this: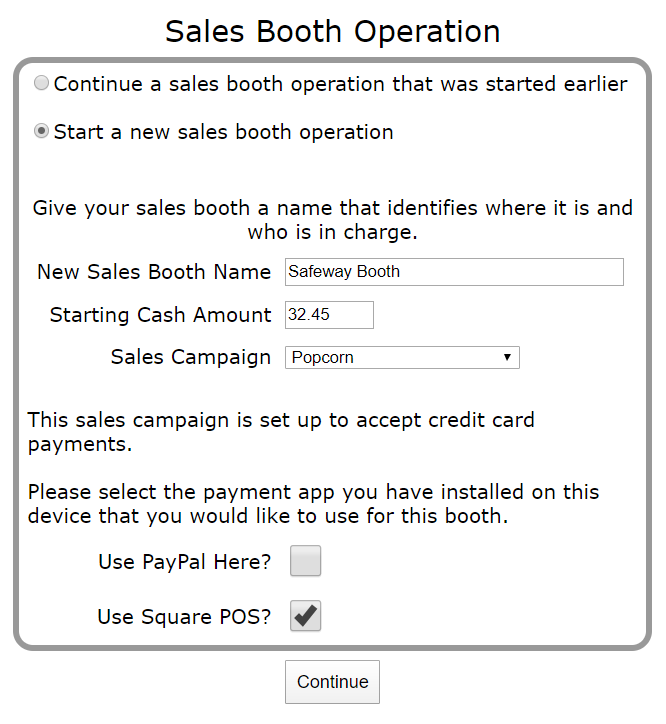 Check the "Use Square POS" box, then press Continue.
The credit card processing fee charged by both vendors is very similar:
Square charges 2.6% of the payment amount, plus 10 cents per transaction
PayPal charges 2.7% of the payment amount, with no additional fixed fee
For payments less than $100, PayPal is slightly less expensive (by no more than 10 cents per transaction). On the other hand, in testing we've found the Square app to be more reliable and easier to use.
Please use whichever option makes the most sense for your unit.