Payment Collector
Your treasurer is going to LOVE this new function that makes it SO EASY to collect payments at meetings!
We call it the Payment Collector.
It is similar to the Booth Sales function, in that it bypasses our usual headings and menus to provide a streamlined experience tailored for your Internet connected smart phone or tablet.
Before you can use this function you'll need to configure the Payment Collector for cash and check payments.
If you want to accept credit and debit cards, you'll also need to:
Install the free Square POS app on your Android or iOS device
Obtain a free Square Credit Card Reader from Square
You will find Payment Collector on your Money menu. It will launch in a new browser tab, beginning with this page.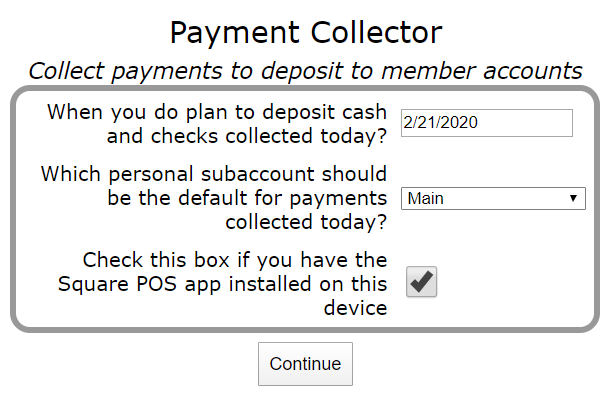 Once the settings are correct, click Continue. You're ready to accept payments!
The first step is to select the member whose account will be credited with this payment.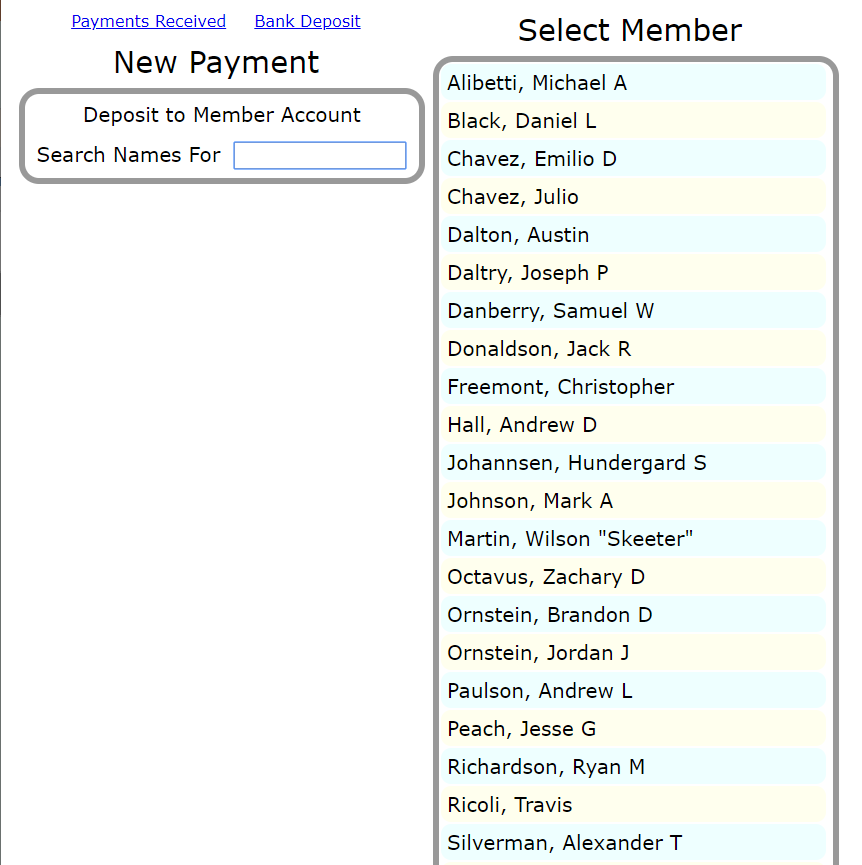 Enter a portion of the person's first or last name into the Search box to narrow the list, then tap on their name to select them.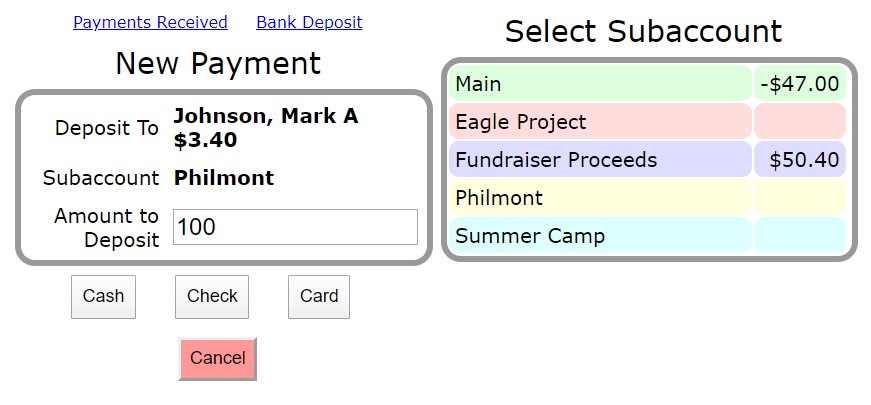 The selected person's overall balance will display next to their name, and their subaccount balances will appear on the right.
Tap on a subaccount to override your default selection.
Enter the amount of the payment, then tap on Cash, Check or Card to continue.
Cash will display the cash confirmation page, which can also compute change.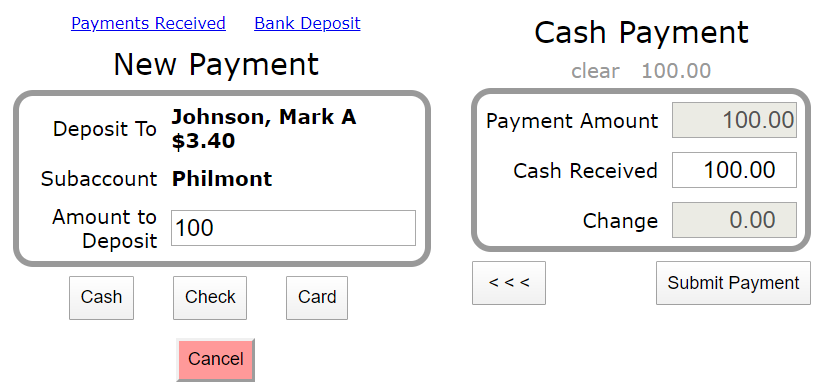 Check will display the check confirmation page, where you can (optionally) enter Reference info.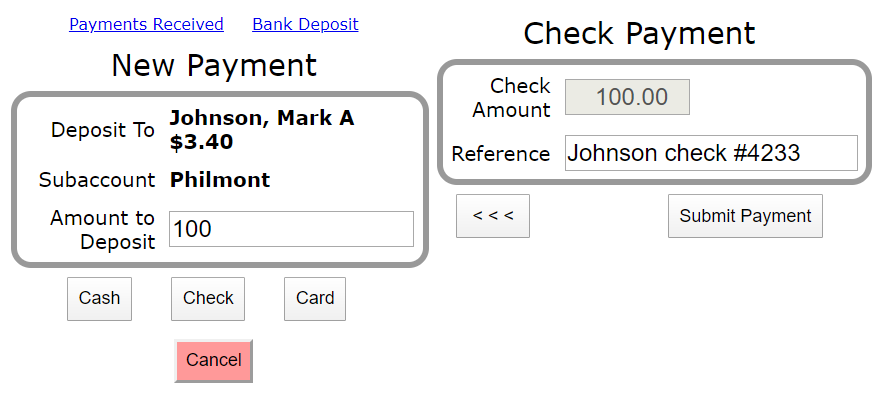 Card will launch the Square POS app, where you can swipe the parent's credit or debit card.
All payments are immediately posted to your Individual Transactions page.
Clicking on Bank Deposit will show you the information you'll need for your deposit slip, but you won't need to enter a corresponding transaction for the deposit. All of the payment transactions are already in the system!