Download Photos
Now that you can store high resolution photos on your site, you can use your site as your troop's primary photo repository. This may allow you to stop using other services, like Flickr or Google Photos, for that purpose, so that your scouts only have to go to one site to see everything about their scouting experience and those who are contributing photos don't have to upload them to multiple sites.
You can download the highest resolution copy of each image from your server using the new Download Photos page, available on the Photo Gallery menu.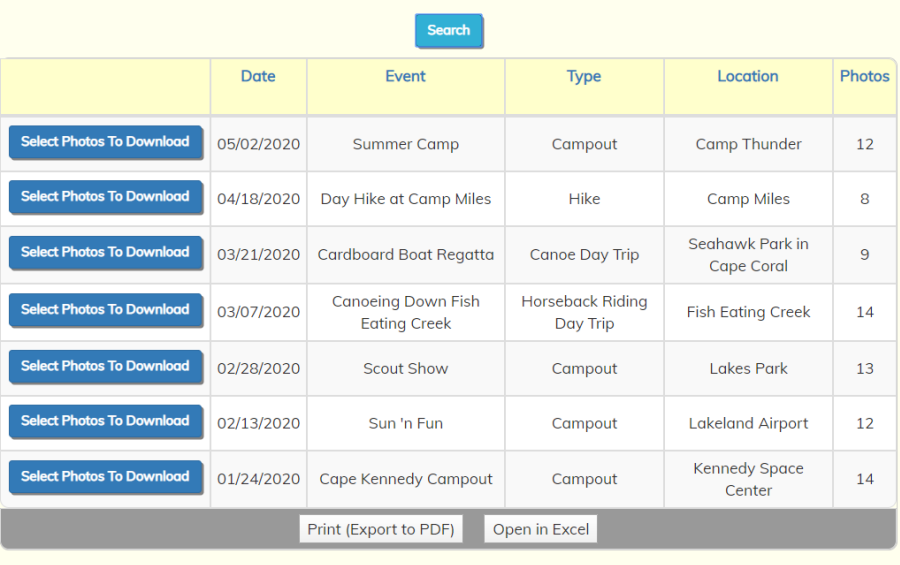 First select the event for which you wish to download photos.
Then click the checkbox in the header row to select all photos, or click in the checkbox next to each photo to select that individual image.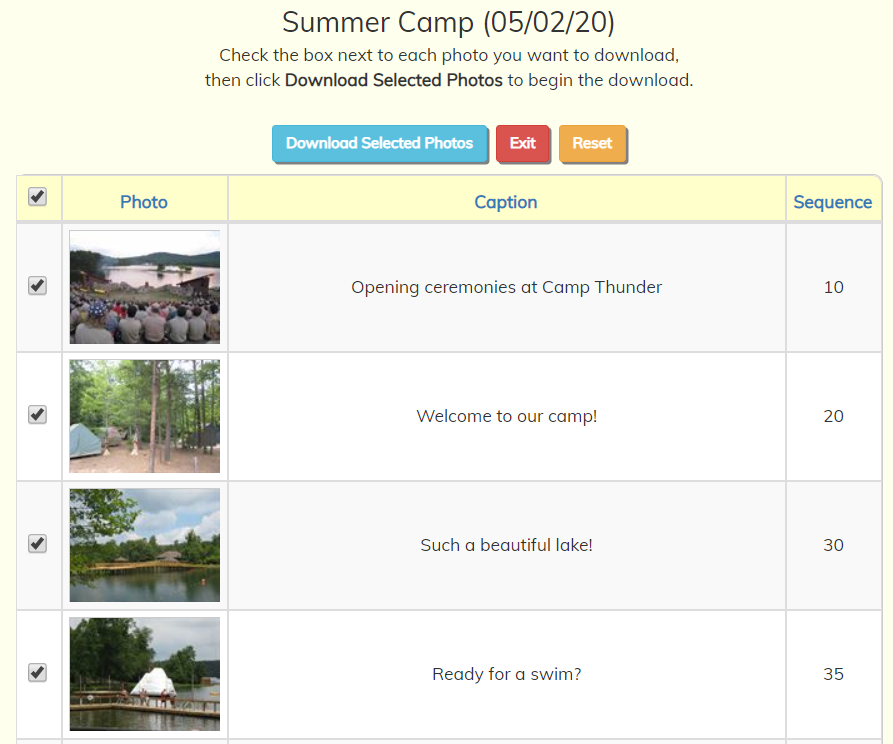 Once you've selected the photos you want, click Download Selected Photos. This will create a zip file containing the selected photos and download it to your device.
What happens next depends on the browser you are using. If you are using Chrome on a Windows PC, you may see something like this in the lower left corner of your browser window: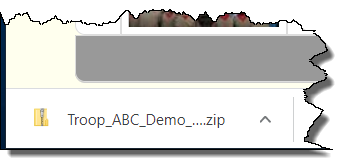 Follow the steps appropriate for your browser and device to save the zip file to your local storage. You will then need to extract the images from the zip file before using them.
The download function will work with your existing images. You do not have to enable the archive option to use the download page. But if you do select the archive option, the download will select the archive copy of that image, if one is available. This is the only function in TroopWebHost that uses the archived images.