Forms & Documents Subfolders
The Forms & Documents page can be organized into multiple levels of nested folders.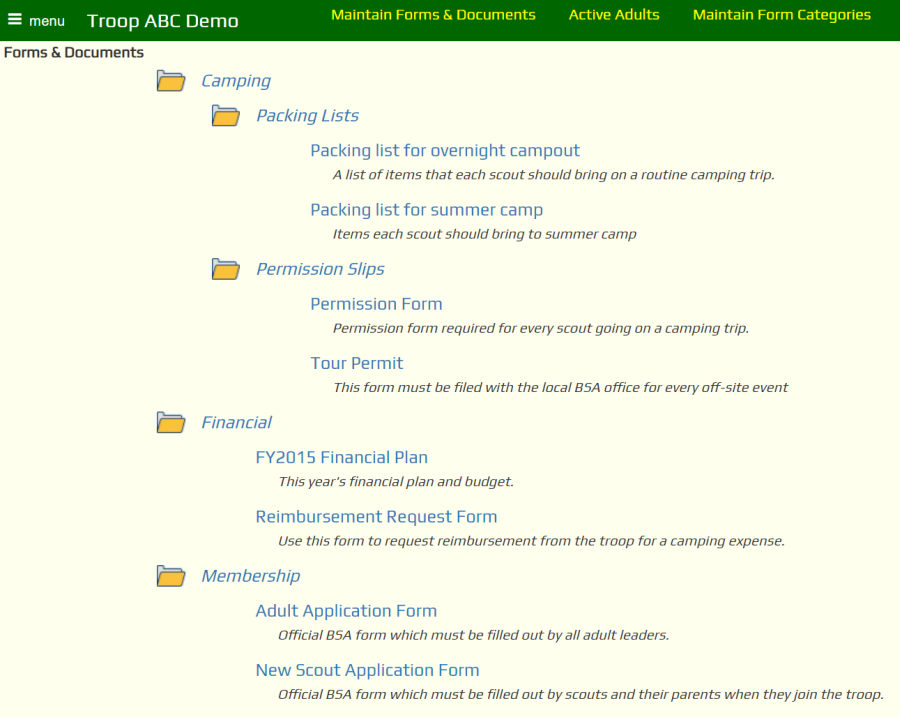 Clicking on a folder will close it or open it.
You may have already created Categories for your Forms & Documents. The folders are based on those categories.
Categories/folders can be nested by selecting a parent category from the drop-down list, as shown here:
Youth Training Upload
You may now upload the Training Manager Youth Report from My.Scouting.org to keep your scouts' training history up to date.
To produce this report, log on to the My Scouting site and go to the Training Manager page. Click on "Reports", then select "Training Manager Youth Report", as shown below. Choose the CSV format.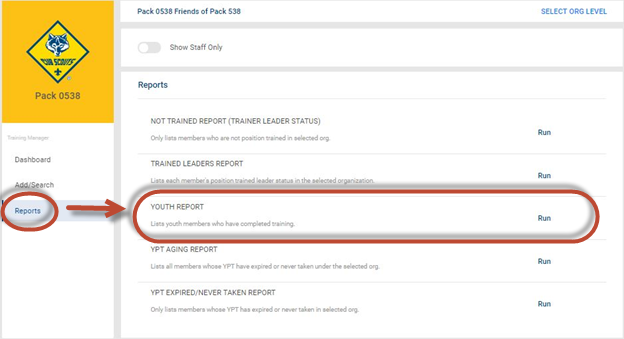 After saving the file to your local drive, log on to your TroopWebHost site and go to Membership → Training → Upload Training From My.Scouting.Org to upload it into your database.
Email Address Change Notification
The system will now automatically send an email to a member's previous email addresses whenever any of those addresses is changed to a new address, or whenever a new address is added to their membership record.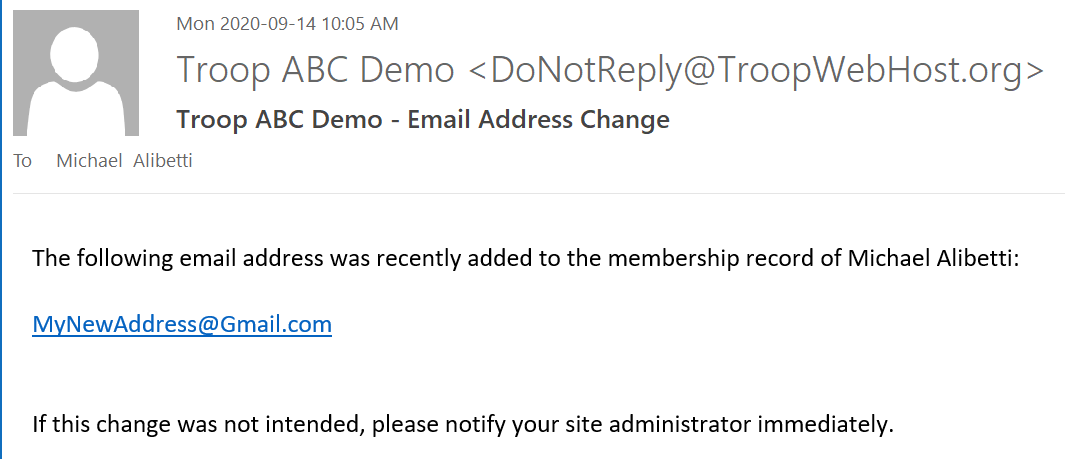 Fundraiser Donations
You have always had the option to designate some fundraiser merchandise items as Donation Only, as shown below.
Now, when orders for these items are paid for, these items will be automatically marked as delivered; i.e., the Quantity Delivered will be automatically set to the Quantity Ordered.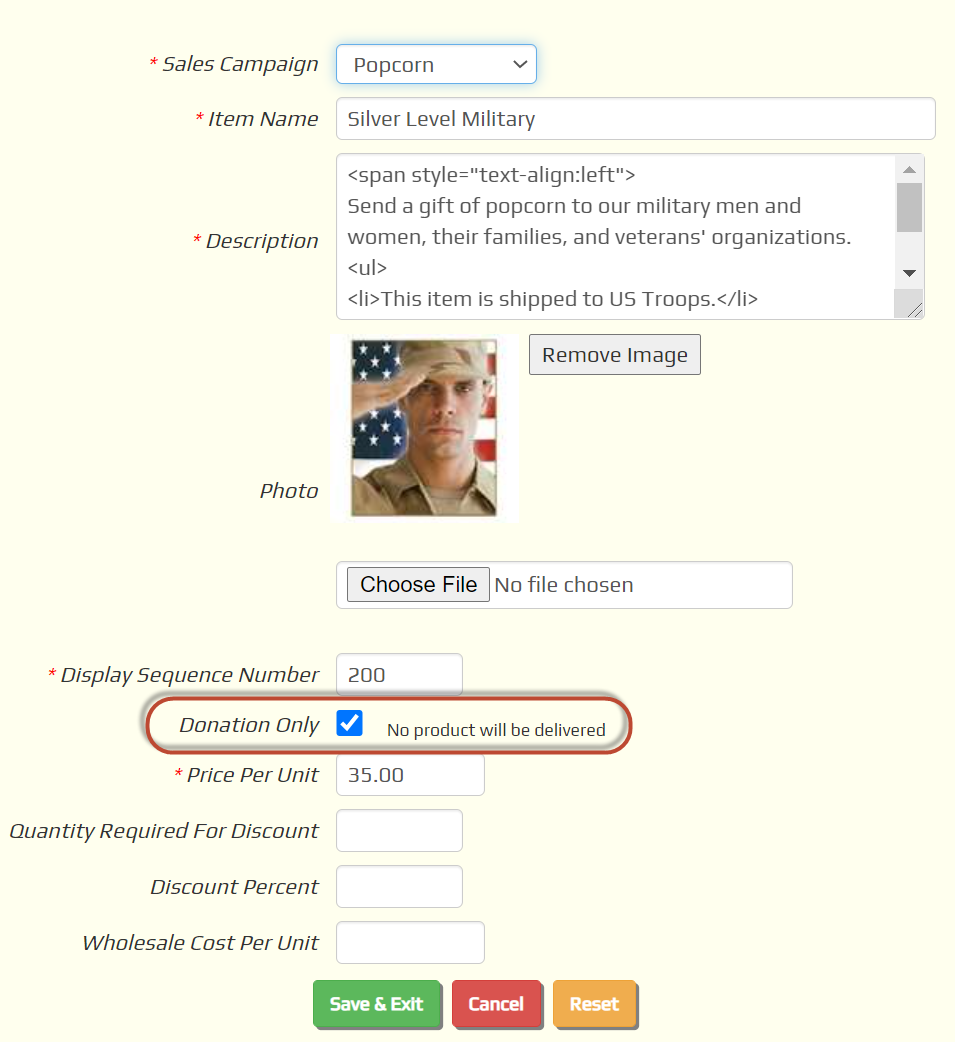 Send Us Your Questions and Suggestions
Send us a ticket from the My Support Tickets page on your site's Help menu. This is absolutely the best way to communicate with us!
Or simply contact us at CustomerSupport@TroopWebHost.com. If you do, please include your troop number and city in your message so we can identify your site.
Copyright 2022, Web Host Services LLC. All rights reserved.
TroopWebHost is not affiliated with or endorsed by Boy Scouts of America.