If you have any questions or suggestions about TroopWebHost, please contact us at info@TroopWebHost.com.
When you do, please include your troop number and city in your message so we'll know exactly who you are.
Add Custom Pages To Your Home Menu
Your site administrator can now select Custom Pages from the Administration menu to add and manage custom pages. This allows you to add pages to your Home menu that you can edit in the same way you edit the Home page and the About Our Troop page.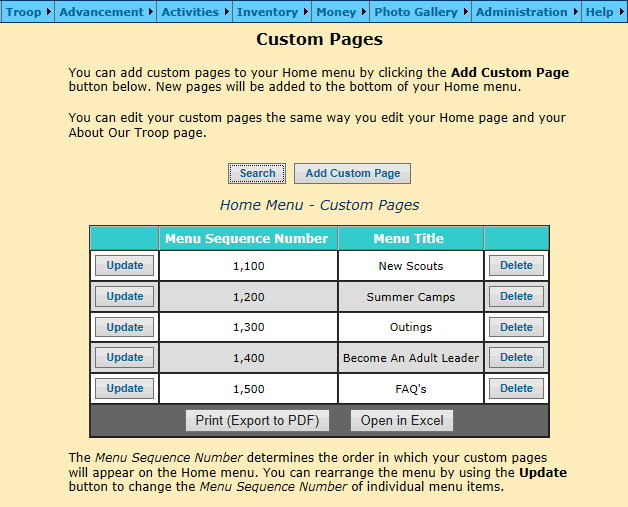 Enter Completed Merit Badges For A Group Of Scouts
There is a new button, Add Completed Badge For A Group Of Scouts, on the Merit Badges page which will take you to this page: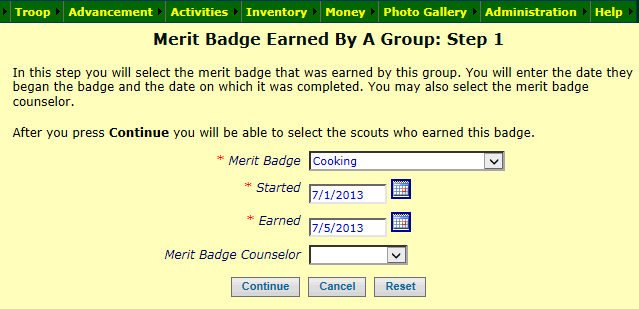 Fill in the blanks, then Continue to the next page...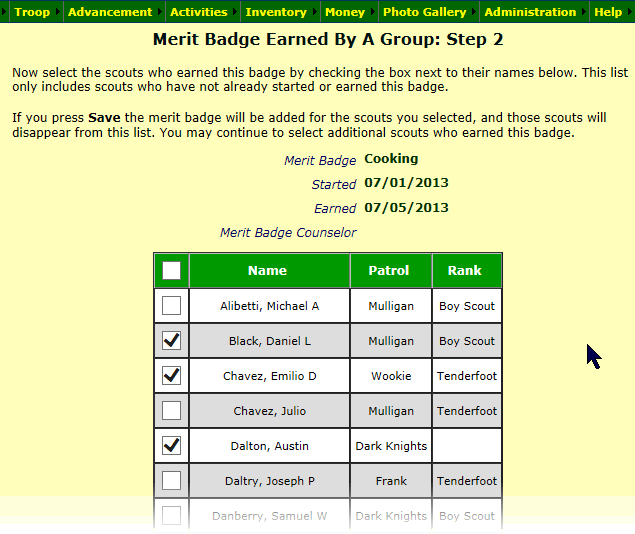 ...where you can select the scouts who completed this badge.
Task Menu Items Report
You'll find this new report on your Security Configuration submenu. It shows which menu items will be available to users who have been assigned a role that is authorized for each task.
More Update All Functions
Last month we added several functions that allow you to update a group of records from one page.
This month we added three more:
Please let us know if you have any questions or suggestions about these or any other features.
Thank you for your support!
John Corning
TroopWebHost