Open Any Report In Excel
All reports can now be opened as PDF documents or as Excel spreadsheets. This feature is enabled by default for PCs and disabled for smartphones.
This setting may be overriden by a new "Report Options" selection on the Tools menu, as shown here::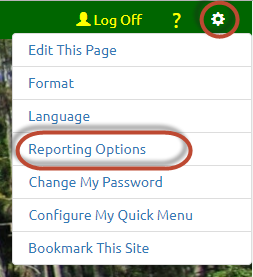 This will pop up a window with these choices:

With the second option selected, any reports that are selected from the menu will display both options once you select it.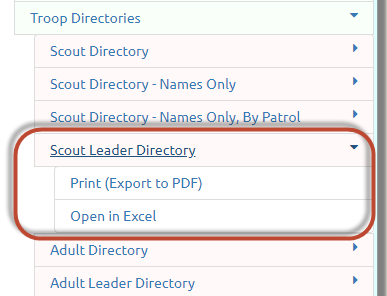 Reports that are initiated from a button on a page will pop up a window that lets you choose the format.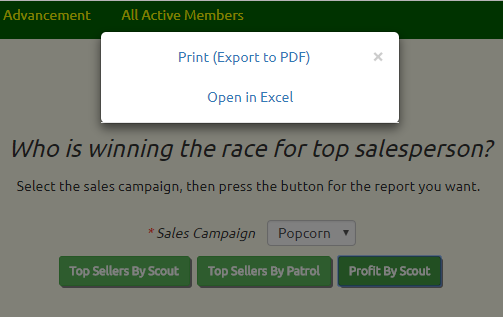 Some reports that contain multiple sections may be rendered in Excel with multiple worksheets in one Excel document.   Use the tabs at the bottom of the Excel window to view the other worksheets, as shown here.