Recharter Member Tracking
The Rechartering chapter of our User Guide has been rewritten to reflect the way we've revised this process.
You will now begin by going to Membership → Recharter → Recharter Years to create a Recharter Year for the new recharter. Each recharter year is linked to the members who are included in that year's recharter: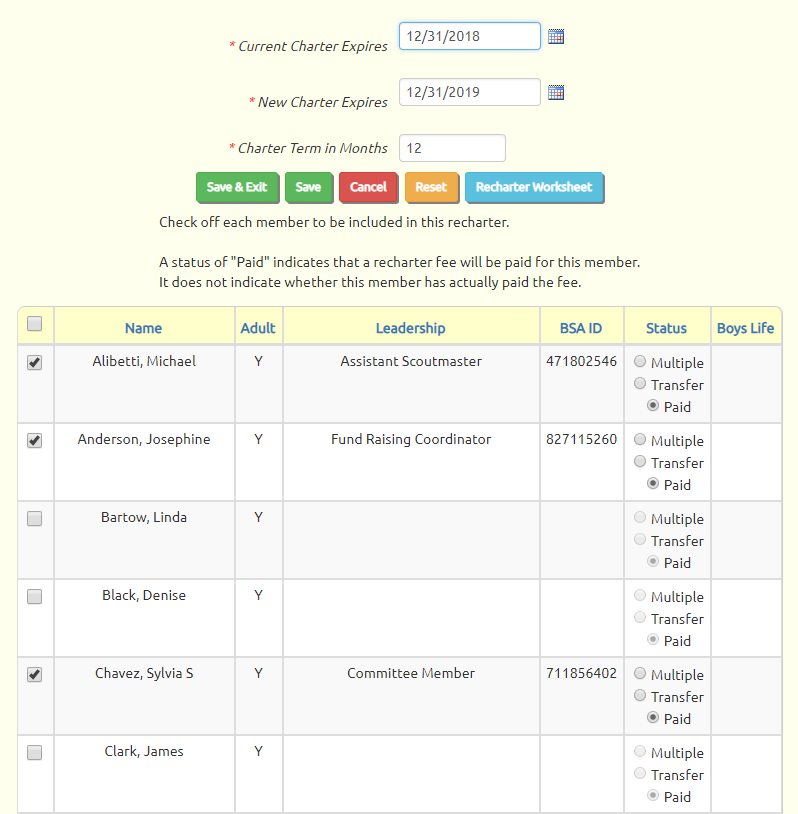 The system will automatically select the members to include in this charter year. All active scouts will be included, as will all adult members who currently hold a leadership position or who have a BSA ID on their membership record. You can override those selections on this page.
For each member you can indicate their status as of the new recharter year, which will be "Paid" for most members to indicate that a recharter fee will be paid for them. Members who pay their fee through another scouting unit will be flagged as "Multiple", while members who paid at a previous troop for this year should be set to "Transfer".
For scouts you can indicate whether they subscribe to Boys Life. This will be pulled from the current setting on their Membership record.
The Recharter Worksheet can be run for any recharter year and will select the members that were included in that recharter: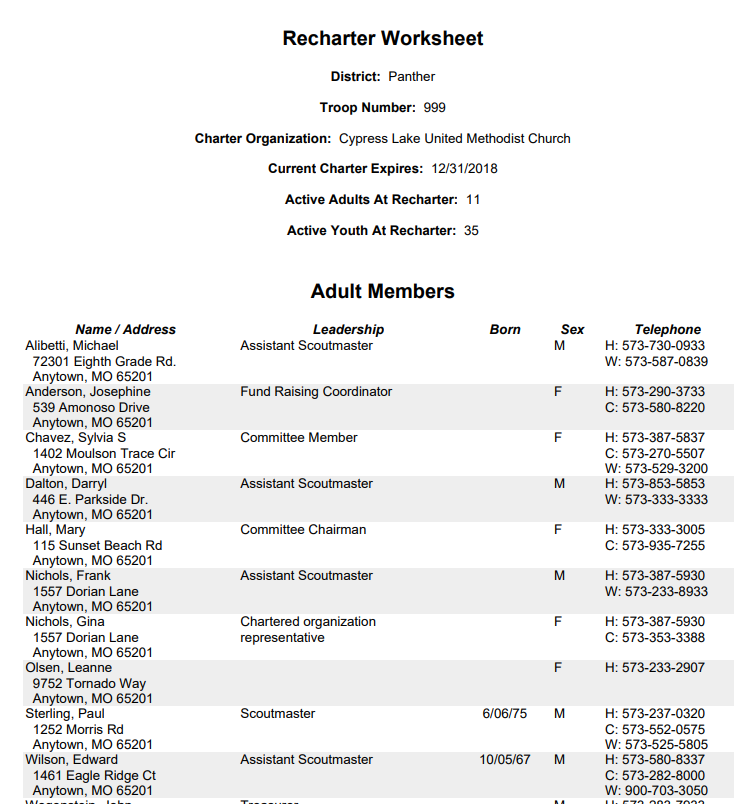 Similarly, when you Export the ScoutNet Recharter File the system will select those members that you included in this recharter year. The ScoutNet-compatible Recharter File can be a real time-saver, as it allows you to electronically transfer your unit's recharter data to your council's website.