All Day Events
The Scheduled Start field now has a checkbox "All Day Event". When you check this box, the time fields disappear and the event is marked as an "All Day Event".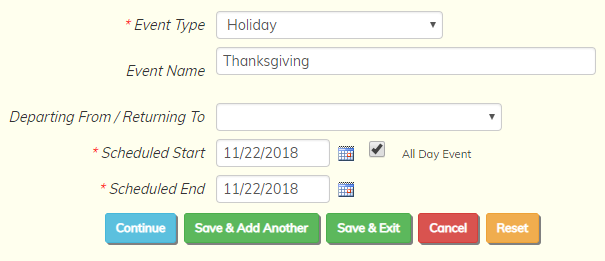 While this is intended primarily for one day events, you can set the Scheduled End date to a later date for events, like fundraisers, that span a date range but do not have any set times.
When all day events appear in the automated newsletter or event reminders, the starting time is omitted, as shown below.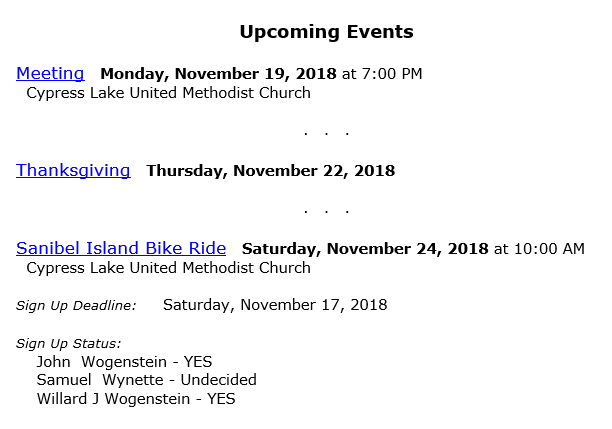 When you subscribe to your calendar or accept an invitation, all day events will be flagged appropriately.