Internet Advancement 2.0
On May 29 the BSA announced Internet Advancement 2.0 as its official interface for advancement data. This software was previously referred to as "Scoutbook Lite". It allows you to upload your advancement data to the same BSA database used by Scoutbook.
TroopWebHost was selected by the BSA in 2018 as one of the vendors to test the new data transfer process. We originally released this as an option to export data to Scoutbook. We've now replaced this function with Export to Internet Advancement 2.0.
This function is available for Scouts BSA units from Advancement → Recognize Recent Achievements → Export to Internet Advancement 2.0.
Cub Scouts may access this function at Cub Scouts → Export to Internet Advancement 2.0.
The Scouts BSA version offers the same selection criteria as the other Pending Awards functions, as shown here: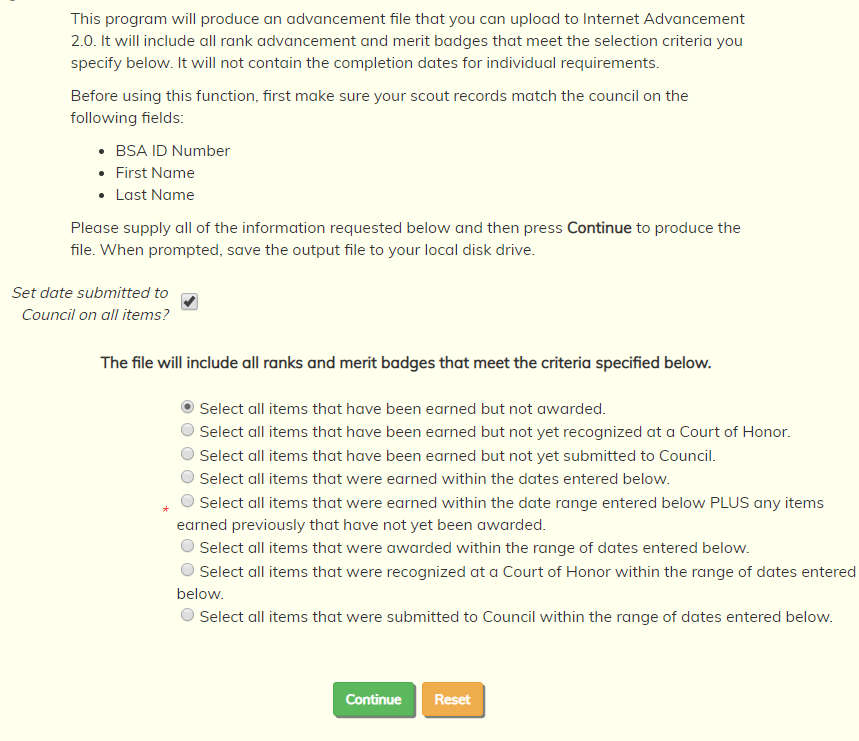 The Cub Scouts version simply selects all adventures and badges which have been marked complete but not yet awarded.