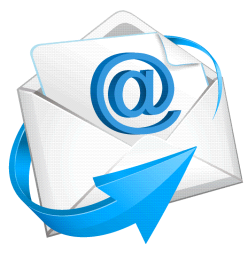 The big news this month is E-Mail Relay Addresses! You can now send a message to your troop, crew or pack without logging on to your site.
Each unit has an e-mail relay address pre-configured that will go to all active members.
You can also set up relay addresses for dynamic subgroups that will go to the current members of that subgroup.
There are two new inventory reports.
Pack 3033 of Pleasant Valley, New York!

Pack 33 really has it going on, especially when you consider that they just started up their site in April!

They created numerous custom pages explaining the scouting program. Their color scheme, layout, and unique graphics make the site a pleasure to peruse.
Pack 3033 of Pleasant Valley, New York,
we salute you!


Your award ribbon is on its way to you!
We Welcome Our Latest Subscribers
California
Troop 782 of Auburn
Troop 152 of Fremont
Colorado
Pack 195 of Colorado Springs
Florida
Michigan
Troop 212 of Fenton
Troop 342 of Saginaw
North Carolina
Troop 413 of Holly Springs
Pennsylvania
Troop 57 of Neffs
Troop 131 of Wescosville
Tennessee
Texas
Virginia
Washington
Wisconsin
Fantastic Fives!
High fives to these troops who have joined the 250+ subscribers who have been with TroopWebHost for 5 years or longer:
Troop 25 Mahomet, Illinois
Troop 26 Stafford, Virginia
Troop 30 Watertown, Massachusetts
Troop 35 DeForest, Wisconsin
Troop 94 Folsom, California
Troop 107 Pompton Lakes, New Jersey
Troop 119 Galt, California
Troop 144 Mint Hill, North Carolina
Troop 191 Garnet Valley, Pennsylvania
Troop 220 Houston, Texas
Troop 307 Wartrace, Tennessee
Troop 309 McMinnville, Tennessee
Troop 503 Clarksville, Tennessee
Troop 743 Plymouth, Michigan
Troop 753 Carrollton, Texas
Troop 801 Myrtle Beach, South Carolina
Troop 859 Hilliard, Ohio
Troop 895 Spring, Texas
Questions or Suggestions?
Please contact us at CustomerSupport@TroopWebHost.com.

Please include your troop number and city in your message so we know who you are.



Thank You For Your Support!
Copyright 2023, Web Host Services LLC. All rights reserved.
TroopWebHost is not affiliated with or endorsed by Boy Scouts of America.