If you have any questions or suggestions about TroopWebHost, please contact us at info@TroopWebHost.com.
When you do, please include your troop number and city in your message so we'll know exactly who you are.
PayPal Payment Page Reorganized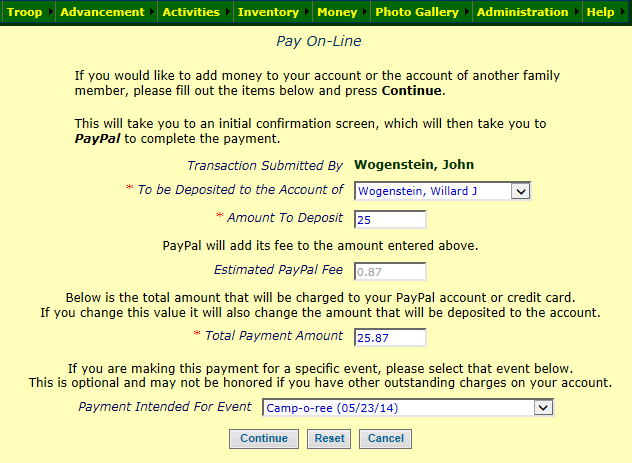 We'd like to thank all of the troops who responded to our request for feedback on reorganizing the PayPal™ On-Line Payment page. The response was unanimously in favor of the idea.
The page now begins by asking you for the amount you wish to deposit in your troop account. It then computes the PayPal transaction fee and shows you the total that will be charged to your credit card or PayPal account.
If you have configured your transaction types to note the event for which a payment is intended, you will also be able to select an event, as shown above.
Maintain Awards and Requirements

The Advancement menu now has an Advancement Lookup Tables submenu, from which you can maintain Award Types.
This allows you to add local or regional awards to the list of possible awards. You can optionally enter the requirements for each award, as shown above.
The requirements have already been entered for many of the most popular awards, like Word Conservation Award and Firem'n Chit.
Venturing Crews may use this feature to track progress for advancement on Venturing awards, as shown below.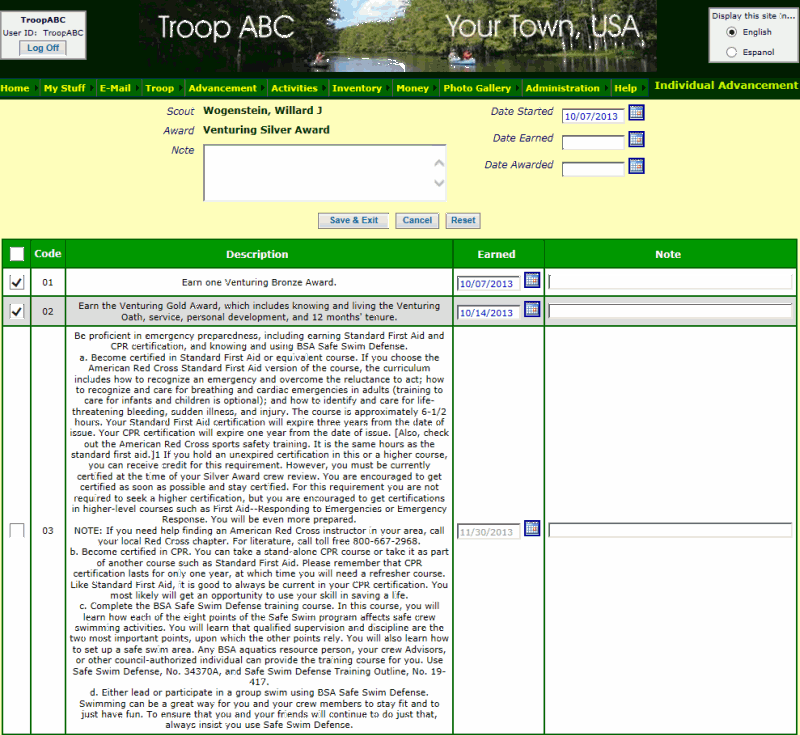 View Account Balances For Event Participants
There is a new Authorized Task named "View Participant Individual Balances on Event".
Users who have been assigned a role that is authorized for this task will now be able to view the current account balance of all participants from the Troop Calendar, as shown below.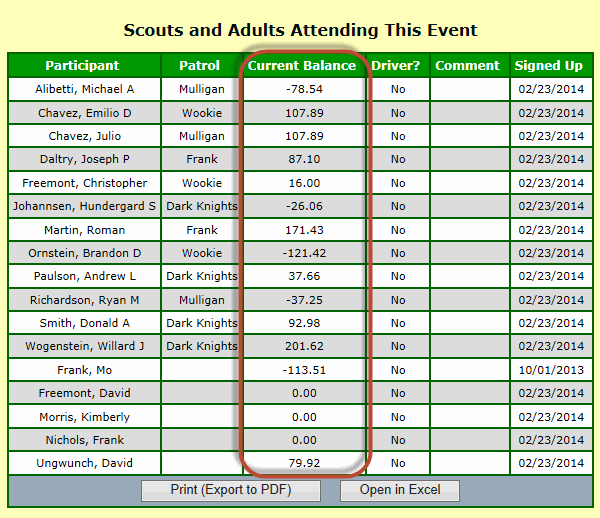 Note The Event For Which A Payment Was Intended
You can now configure your transaction types to prompt you for an event on a deposit to a member account. This will not affect the event balance, but does allow you to indicate which event the payment was intended to cover.
Please see the User Guide for details on setting up this new feature.
When you complete the set up, authorized users will be able to se which participants intended to pay for an event from the Calendar detail page, as shown below.
Before configuring this option, please consider how you will handle situations where a participant has made a payment for an event, but currently has a negative balance due to other charges which have not yet been paid.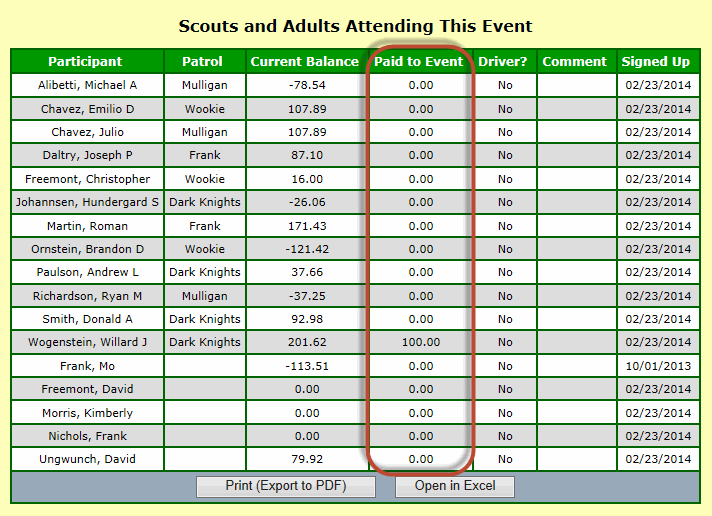 Please let us know if you have any questions or suggestions about these or any other features.
Thank you for your support!
John Corning
TroopWebHost