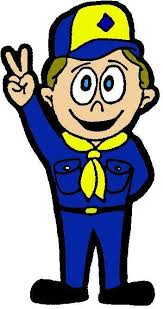 Revised Cub Scout requirements.
On November 30, the BSA announced changes that will make it easier for Cub Scouts to complete each rank within a year. These new requirements were implemented in TroopWebHostCS the following week.
Cyber Chip for Cub Scouts. The Cyber Chip award may now be tracked on the Adventures & Badges page at all age levels.
The new World Conservation Award Report shows the status of all requirements for this award, including the new ones added on December 16.
New ScoutBook upload programs allow you to transfer membership, advancement, and participation history into TroopWebHost from ScoutBook.
Troop 974 of West Chester Township, Ohio!

The banner image on the home page really pops, especially with the color scheme they created with their own custom CSS.

We also like how they rearranged the sections on their home page so that when it is viewed on a mobile device their "Welcome" message appears at the top of the page, with the other sections stacked below.
Troop 974 of West Chester Township, Ohio,
we salute you!


Your award ribbon is on its way to you!
We Welcome Our Latest Subscribers
Connecticut
Delaware
Florida
Georgia
Georgia
Troop 405 of Powder Springs
Crew 808 of Mililani
Illinois
Kentucky
Michigan
New Jersey
Troop 235 of North Plainfield
South Dakota
Virginia
Crew 303 of Virginia Beach
Washington
Troop 420 of Bothell
Troop 4007 of Bellingham
Fantastic Fives!
High fives to these troops who have joined the ranks of our loyal subscribers of 5 years or longer:
Troop 93 of Falmouth, Maine
Troop 99 of Naperville, Illinois
Troop 161 of Leander, Texas
Troop 589 of Keller, Texas
Troop 1020 of Rowlett, Texas
Troop 4019 of Bellingham, Washington
Questions or Suggestions?
Please contact us at CustomerSupport@TroopWebHost.com.

Please include your troop number and city in your message so we know who you are.



Thank You For Your Support!
Copyright 2023, Web Host Services LLC. All rights reserved.
TroopWebHost is not affiliated with or endorsed by Boy Scouts of America.